As with any experience, if you want to enjoy it, take your time when entering into it. The sub/dom culture has been highly influenced by many forms of media as of late, so, it's normal for people to want to experiment with it. However, if you want to see what the world of BDSM has to offer, you should do so in a safe environment with someone you trust. If you're considering BDSM as a submissive or a dominant, here are a few tips you can follow to maximise your enjoyment.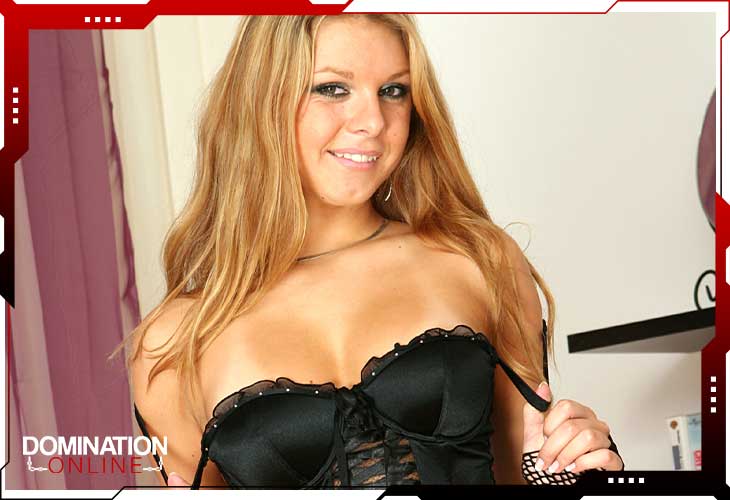 CALL NOW
0908 145 4847
Call cost 45p per minute plus network access charges apply.
Taking Your Time with Domination
Like any new experience, it's important to ease into it. Dip your toe into the pool and check the temperature before you dive in. If you go straight in for the hardcore stuff, you may find that it's too much to handle. We would even recommend that you experiment online or over the phone so that you can get a feel for what a femdom will demand of you. By engaging in roleplay fantasies online or over the phone, you can hang up whenever you feel as though you've had enough.
Domination in Real Life
Once you've had enough fantasy chat online, you can dive into the real thing. However, we would recommend that you choose a safety word beforehand. Make sure that it's a word that you don't use on a daily basis so there'll be no confusion if/ when you yell it out during one of your sessions. You should also make sure it's not a word that you won't forget or have trouble saying, so keep it simple. This goes without saying, but make sure that the one that you're engaging in BDSM with knows what your safety word is.
The Joy of Sex Clubs
If you're new to BDSM, why not try experimenting at a sex club? At a sex club, you'll be able to meet like-minded people who know what they're doing. Just make sure that you let them know that it's your first time so they know to take it easy on you. Much like calling into a sex line or having dirty conversations over the phone, you can keep your anonymity; not only that, if you're not ready to be dominated or do the dominating, you can sit back and watch other people get their freak on. You can observe others have their fun until you feel as though you're ready. You can also speak to other members about their experiences and they'll offer you advice in regard to exploring your new sex life. Whatever you decide to do, remember to start off slowly and only to do what you're comfortable with.
Pages: