While swinging sounds like plenty of fun to a guy due to the number of sexual experiences he could have, there are things that you should consider before getting involved in this lifestyle. Before getting into a situation in which you find yourself sharing your partner with others, you must be clear about the rules that you and your lover will follow. Not only that, you must also have feelings of jealousy/envy under control because seeing/hearing your partner get pleasured by someone else isn't always the easiest thing to deal with. Believe it or not, there are couples who get into swinging because they think it'll make their marriage more exciting; however, what happens once things get started can prove to be quite shocking.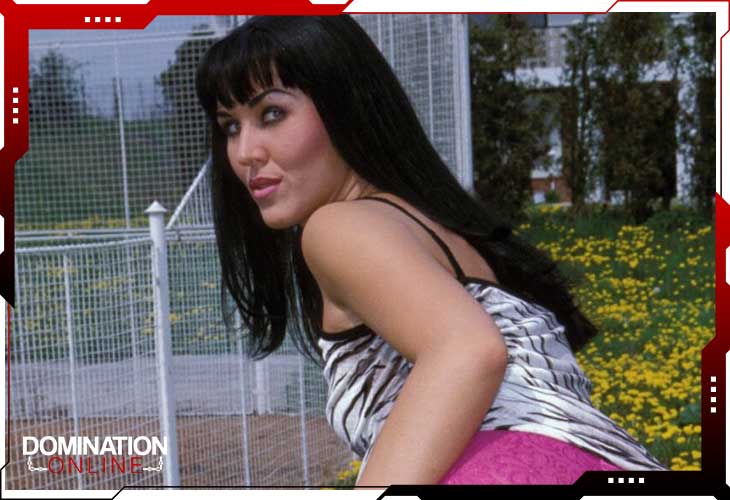 CALL NOW
0908 145 4847
Call cost 45p per minute plus network access charges apply.
Swinging and Jealousy
While swinging can be fun, it's not something that's suited to every couple; in fact, there are very few couples who can handle the emotions that come with sleeping with people outside of their relationship. Some would say that the best couples in the swinging world are those who met each other on the scene as they already know what to expect. Due to their experience with sleeping with other couples during their past relationships, mentally, they should be adapted to the feelings that come with sharing your partner with friends/strangers.
How Swinging Couples Communicate
When a couple decides to swing with other couples, just like in the world of BDSM, communication is extremely important. Both parties must be comfortable with what the other is doing otherwise it'll spell disaster for their relationship. Before getting into the acting, the couple should lay down some ground rules such as, not meeting couples/singles on their own, at least not without asking their partner for permission. In order to communicate effectively, both parties should feel free to share their desires in a non-judgemental environment. If someone feels as though they'll be ridiculed for their fetishes/kinks, it'll be very hard for them to open up to their partner; in time, the relationship will begin to fall apart as all sorts of unseen emotions come into play.
CALL NOW
0908 145 4847
Call cost 45p per minute plus network access charges apply.
Making and Breaking Rules
When it comes to swinging, establishing a set of rules is important. One of the things that a couple has to combat are feelings of jealousy/insecurity. A fear than men and women have when it comes to sleeping with other people revolves around the possibility of their partner falling for someone else. It's no secret that sex releases all sorts of hormones that promote bonding and attachment, so, how can you stop your partner from developing feelings for someone else. Well, limiting the time that each partner spends with people outside of their relationship is one way to go; however, this doesn't always work. If you're going to share your partner with strangers, you must keep in mind that this will always be a possibility.
After a set of rules has been established, it's best that a couple stay true to whatever it is they agreed on. However, this doesn't mean the rules can't be changed later on. When a couple get more comfortable in the swinging world, they may be happy to loosen the rules; for instance, in the beginning, they may not have been okay with their partner meeting up with people on their own, but after some time, they may able to handle it.
Dealing with the Pros and Cons of Swinging
There are many pros and cons when it comes to swinging. While sleeping with other couples may seem exciting, it may be harder to find a couple in which everyone involved is attracted to one another. Not only that, there is the issue of the STD's that you should always protect yourself from; when engaging with the world of swinging, using protection shouldn't be a question.
Pages: