There can be many reasons as to why men all over the world get-off the dirty, used underwear of a woman. Used panties are a growing fetish and desire among men these days; whether it's to smell and/or play with them, these may get a lot of pleasure from indulging themselves in this act. This is something that has become increasingly popular in the online space as men are able to purchase the used underwear of the favourite pornstar/ webcam model.
A Woman's Nature Scent
Some men have a deep seeded urge to smell the natural scent of women. This feeling gets stronger if there are with someone they love or have a real attraction to, sometimes, just the thought of what a woman's underwear smells like is enough to get them off; this is something that our mistresses on the phone know all too well. Whether it's underwear that a woman has worn around the house, during a work-out, or underwear that she wore while being fingered, what these panty-lovers want is to get their hands on them. This fetish is not something to be ashamed of. As human beings, we're constantly losing touch with nature as we live in increasingly modernised societies. So sometimes, something as simple as woman's natural scent is enough to drive men wild.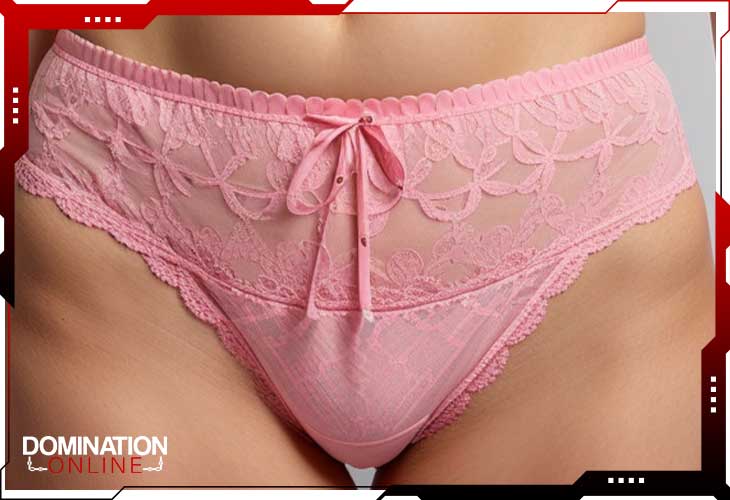 CALL NOW
0908 145 4847
Call cost 45p per minute plus network access charges apply.
The Delight Of Used Panties
Some women love leaving their used panties after a one-night stand or fling. It's an almost elating feeling, knowing that somebody is going to enjoy thinking of them at a later date. As mentioned earlier, there are women who have made a lot of money selling underwear on the internet. The thought of knowing that there's someone out there in the world who's jerking off into a woman's old undies, gives some girls a thrill they can't deny.
If you've ever been caught sniffing a girl's underwear, it can be awkward but the best way to deal with it is to not feel shame or freak out. How you deal with situations says a lot about you, so handle yourself with pride and be unapologetic about it. Some women love the idea of leaving their underwear about the house as a nice surprise, regardless of the state they're in. Remember, it's not just about sex, it can also be able feeling as though someone you like/ love is very close to you.
Horny Chat Girls Online
How attraction works and the various fetishes we have aren't the most understood, but if we can live in a world without judgment, we'd be able to learn a lot more about one another. There's no shame in asking somebody about their sexual experiences, the sooner we can rid our taboo of it, the sooner we can get onto the fun stuff. Speaking of fun stuff, we have super-hot, controlling chat girls on our live, hardcore domination line right now. When it comes to the exploration of sexual kinks, our mistresses will teach you things that'll blow your mind and rock your world.
Pages: