A lot of people wonder what a dom/sub relationship is like in real life. While you may be tempted to believe that every moment of their lives is influenced by the dom/sub bond, the truth is, their roleplaying lifestyle is a very small part of their relationship. The times in which they take on the role of master and slave is more than likely limited to a particular time. During this time, the couple will take on their roles and live out their fantasies. Outside of their roleplaying scenarios though, you probably wouldn't be able to tell that the couple shared such a relationship. It's also important to note that a dom/sub couple don't always have to be around each other in order to explore their kinks. With the use of modern technology, they can mess around with one another at any time, no matter where they are in the world.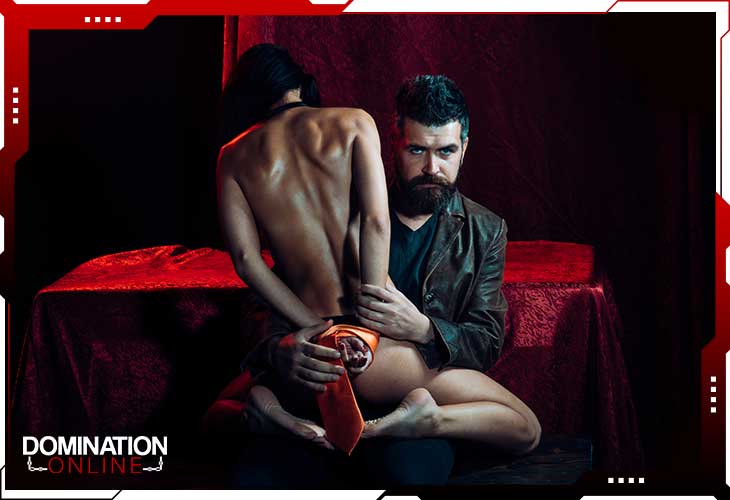 CALL NOW
0908 145 4847
Call cost 45p per minute plus network access charges apply.
The Truth About Power Dynamics
In very rare cases, the roleplaying dynamic of a dom/sub relationship may become a permanent lifestyle choice. One partner will take the dominant role and the other the submissive and they'll be in character 24 hours a day. However, more than likely, this type of relationship won't be long-lived; either the couple will break up or separate their fantasies from their everyday life. After all, taking on the role of master or slave can be very demanding and eventually, the problems that we all face in life will begin to take their toll. The power dynamics of a dom/sub relationship can be quite interesting. You may find that the partner who takes on the role of master is actually the submissive on during a normal day in their relationship. To honest, it's fascinating how roles can be changed at the drop of a hat when it comes to the world of BDSM.
CALL NOW
0908 145 4847
Call cost 45p per minute plus network access charges apply.
The Lifestyle Slave
In a long-term relationship that sees to it that the dom/sub never act outside of their roles, you'll probably find that the correct term to use is a lifestyle slave. A lifestyle slave is someone who takes care of all your daily chores around the house; these chores will include cooking, cleaning, and general household maintenance. The slave will be on-call for their master 24/7 and will have to ask for explicit permission to do anything that goes outside of what their master requests of them.
Unlike a dom/sub roleplay scenario, it's much easier to merge this sort of thing into your everyday life as the things that the slave will do are things that would need to be done anyway. The truth is, the one who is serving the master gets pleasure out of pleasing the one they're with, so, it doesn't require much effort to keep this up. Naturally, a lifestyle slave can be amped up to the extreme and the submissive will have to wear a collar and whatever attire their master demands of them. That being said, when things are taken to this extreme, much like your regular master/slave play, it's not something that a couple will endure on a full-time basis.
Pages: