In modern days, domination play has become quite popular and is enjoyed by many people all over the world. So, how and why did BDSM (bondage and discipline, dominance and submission, and sadism and masochism) become so popular? During the 1970s, the concept of BDSM wasn't really a thing; in the early 2000s, people knew about it, but it was one of those things that was never really talked about. However, nowadays, it's believed that 75% of sexually active people participate in some form of bondage. Whether this with their partner or singles who are active in the sex club scene, it seems like BDSM has become somewhat of a new norm. Like anything else in life, there are levels to the extremities of domination, so contrary to what you may think, it doesn't always involve sex dens and latex outfits.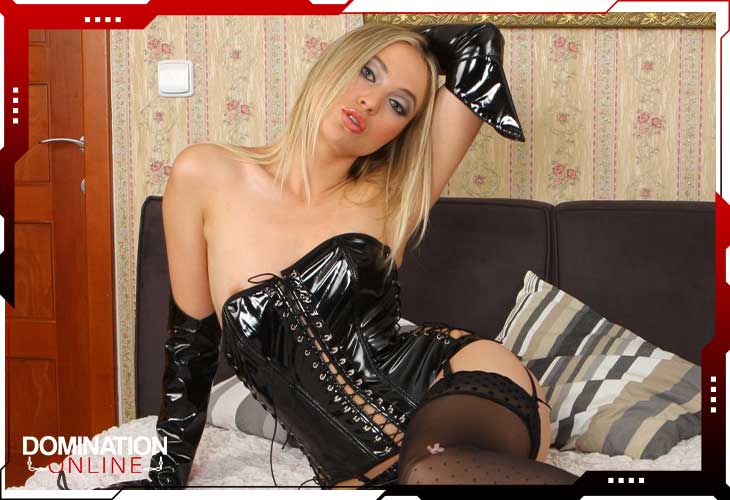 CALL NOW
0908 145 4847
Call cost 45p per minute plus network access charges apply.
Women and Erotica
Erotica is extremely popular with women; in fact, most would say that erotica is for women what porn is for men. In the world of erotica, there are many books that explore the world of BDSM, many of these books are what have led to the awakening of the bondage scene. Women reading these books were suddenly able to see how they could be pleasured through the kinds of things being written about. Erotica also stripped away some of the taboo feelings that were associate with the world of domination. People used to be nervous about going into a sex shop or towards the back room at Ann Summers, but that's all changed now.
The Growth of BDSM Online
Another reason for the growth of BDSM is down to the internet. Through the internet, people can remain invisible whilst exploring the things that turn them on. With a £20 smartphone we have access to all sorts of kinky material, and the more we engage with the adult content available to us, the more we crave. It's also a fact that the more people watch pornography, the more extreme they need the media to be if they want to be satisfied in the future.
Pages: