When people think about rough sex, some tend to think of it being an aspect of domination. Whilst we can appreciate that opinion, the truth is, just because you play rough in the bedroom, it doesn't mean that you're assuming the role of a dominant. There are many reasons as to why being rough doesn't mean domination. Today, we're going to look at the differences and highlight the things that separate the two.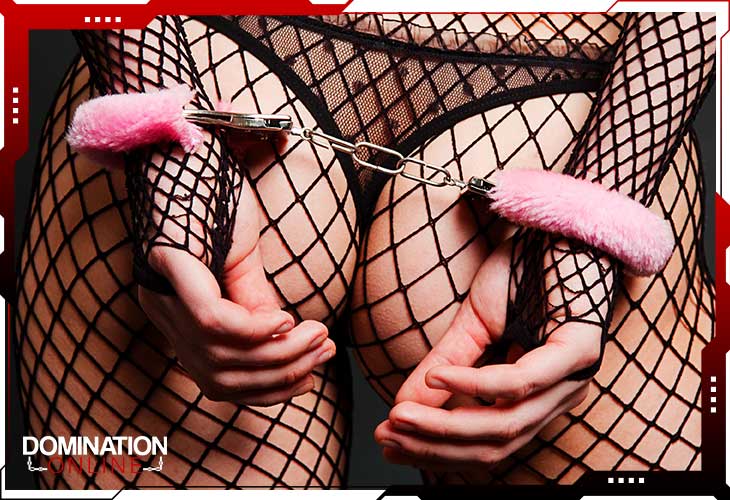 CALL NOW
0908 145 4847
Call cost 45p per minute plus network access charges apply.
The Meaning of Passionate Sex
When we talk about rough, passionate sex, it doesn't relate to domination, at least not by default. Rough sex is simply that, rough sex. During a moment of heated passion, none of the participants would have declared themselves as the dominant; rough sex is no more than an animalistic display of romantic affection. Grabbing and pawing each other may leave marks, but there was never an established dominance hierarchy.
Rough sex is something that may take place during a one-night stand, after a fight or break up, or perhaps the few times in which you become intimate. The passion that consumes us during that time is short-lived and doesn't require much, if any thought.
The Meaning of Dominant Sex
During a session of domination, the line between master and submissive is clearly drawn. Not only that, a dominant's objective is about more than sexual satisfaction through physical means. Doms get pleasure by giving instructions and having them followed, the submissive derives pleasure from following those commands.
The dominant could order his/ her submissive to lick the floor, cook for them, drink their urine, or embrace themselves for a spank. The orders that can be given are only limited by how far the dominant player is willing to go.
A session between a dominant and their sub could last hours, days, weeks, or even years. In some cases, the sub/ slave will never have an orgasm, at least not until they've been given permission to. This is because the submissive/ slave will always put the needs of their master before their own.
The Crossover
Although there's a huge difference as to what goes on between a couple having passionate sex and couple that's engaging in domination, there can be a bit of a crossover. During a session of passionate/ rough sex, it's possible for one of the participants to display dominance over the other. In fact, in the majority of instances regarding sex there is someone leading the charge. It could be as simple as one party deciding what position they're going to use, how soft or rough they're going to be, etc. Depending upon the individual, they may very well take that need to be in control of someone else to the next level—that next level being domination.
Pages: