Our foot fetish chat line is the place where you will have to worship the feet of your mistresses. Let us welcome you to the best foot fetish line in the UK. On this foot fetish service things work a little differently in comparison the rest of our domination services. This line was created for those who have a special craving for feet; so, if you do as you are told, our mistresses will let you suck their sweaty toes all day and night. You will give the alluring feet of your mistress the full attention they deserve; you will lower your head as worship her feet with your tongue, make sure your femdom know how much you enjoy bending to her will.
Whilst you're servicing your queen you must contain any thoughts of having your mistress rub her toes up and down your cock. If you want to experience such a thing you better do all you can to please your mistress. Even then, she may not think that your pathetic cock is worthy of any play.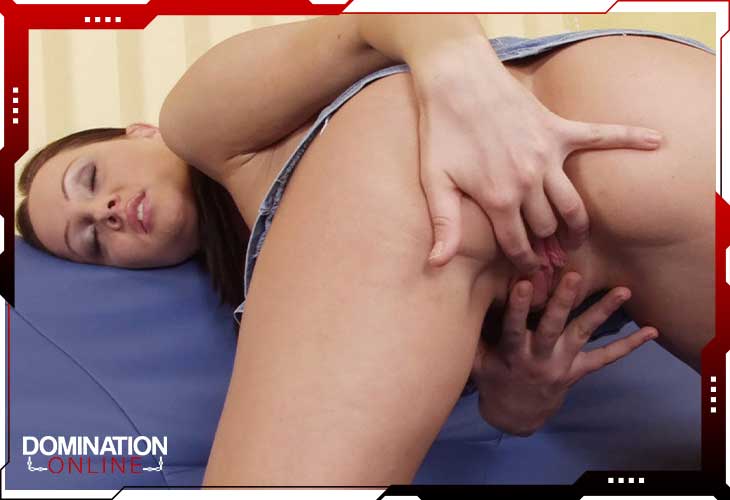 CALL NOW
0908 145 4847
Call cost 45p per minute plus network access charges apply.
Kinky Fetish Chat Line
By day, our mistress dress impeccably. They always wear high heels, so your job will be to soothe and caress your mistresses' feet with your tongue. From her heel to her toes your tongue must caress her until your jaw aches, every mistress on our foot fetish line loves to have their toes sucked and massaged by a wet tongue. You will soon know if you're hitting the spot as your mistress pats you on the head after calling you a good boy.
Foot worship sessions can go on for hours. This is because you must prove you are worthy to be your mistresses personal foot licker, don't you dare look up at your mistress whilst you are servicing her. If you think that you can peek at your mistresses open crotch, we urge you to think again. If you're caught doing something you shouldn't be doing, you will have to pay a hefty price.
Foot Wank Fantasy Chat
Your mistress may reward you by placing her sweet feet on your face after a long day in her sky scrapper heels. Her feet may smell stale and dirty but that turns you on, if it didn't wouldn't be so desperate to find a kinky mistress to serve. There is no shame in wanting to indulge in foot worship, after all, you're just a pervert who to pay his femdoms feet the respect they deserve. Can you imagine your mistress grasping your erect cock between her sensuous feet and massaging it very slowly? Should your mistress choose to jerk off your cock with her feet, know that this is the greatest reward that can be given to any slave.
Always remember, never think of cumming whilst your mistress is stroking your genitals with her feet; a speck of a dribble will infuriate any dominatrix as it's a clear sign of disrespect. Although your cock may be bursting you must have control over it. Hold your spunk inside until your mistress is finished with you, only then will you be allowed to cum. This foot fetish sex line is unique and very popular in the UK. If you want to join the foot fetish loving family, give us a call today. Your taste buds will be forever changed after servicing our kinky whores on the phone
Pages: