In the darkest depth of the deepest dominatrix dungeon you'll find our girls. This phone sex line isn't for the faint of heart. If you're wanting someone soft, gentle, and sweet this service isn't for you. This chat line is for those of you who like it dark as sex on the phone with our whores is the filthiest of them all. You should only call into this barbaric servicer if you are ready to be exploited by real mistresses who know exactly what it takes to make a man squeal. Call today and enjoy some hardcore cock and ball torture. Our dirty girls want nothing more than to brutalise your body and make you beg for more. Our girls don't like being ordered about, so don't make the mistake of trying to tell our babes what to do.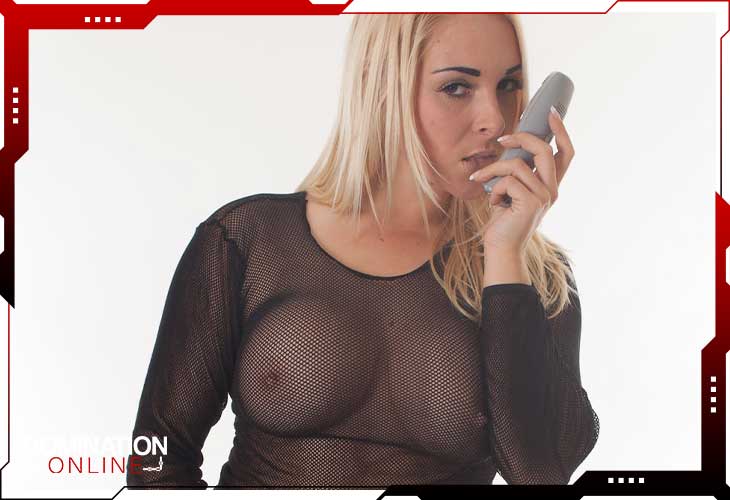 CALL NOW
0908 145 4847
Call cost 45p per minute plus network access charges apply.
Barbaric Domination Play
Our girls know what you're after and they are more than prepared to give it to you with no restraints. As soon as you get talking to one of our independent ladies you'll know that you're in good hands. Our cock-torturing bints are hard asses, so you will never be able to boss them about. In fact, if you try even attempt such a thing you will wish that you were in hell. From what we know about our hardcore sex loving babes, hell is a much more welcoming place than the fury of our strict femdoms. In the past, we have had plenty of men flee from a call after thinking they could handle the minds of our kinky mistresses. There is a reason as to why we have titled this service as 'Cock and Ball Torture'. Sex with our strict broads isn't all sunshine and rainbows, it's an experience that has the potential to send a man crazy, so be warned.
Obscene Sex Chat
Call now and submit yourself to one of our experienced fuck sluts. We can't promise that you will come out of your call without any scars, but we can assure you that you will have the time of your life. You will be able to learn a lot from the strict broads that manage our sex line. So, make sure that you are willing are ready to explore all sorts of fantasies, many of which will make your stomach turn. If you call into our service, please do as our vixens command. If you don't do what our femdoms expect of you, we won't be able to protect you from their wrath. The whores we choose to take care of our callers are ruthless, we'd be surprised to find that any of them had a heart. Love is nothing something that will ever get the attention of these cock-controlling devils. The only thing our femdoms respond positively to is the sound of a screaming man.
Pages: