Are you ready to submit to a mistress over the phone? Want to have the best roleplaying experience of your life? Finding phone sex line is able to cater to your need is a rare find, thankfully you found us. This is your chance to dip your toes into the wonderful world of domination. Exploring orgasm denial over the phone is much more fulfilling experience than practising it on your own. Connecting with pushy women who'll have you under the thumb will bring you joy like never before. You will be at the complete say-so of our cock-controlling girls, so, don't you dare think about cumming before our bints tell you to. Whilst you are on the phone with our naughty-talking babes you will really feel as though you are wearing a chastity belt.
Is it your dream to be under the complete control of a gorgeous dominatrix with a short fuse? If your wanking is getting "out of hand", some stern action needs to be taken as soon as humanly possible. It's obvious that your pathetic little member pleases you more than it could ever please a woman. Your habit of frantically wanking day and night has rendered you almost incapable of fucking a woman properly, however beautiful she may be. This calls for remedial therapy with a twist. Serious and prolonged retraining of your habits is necessary if you are ever to be of any use to your mistress.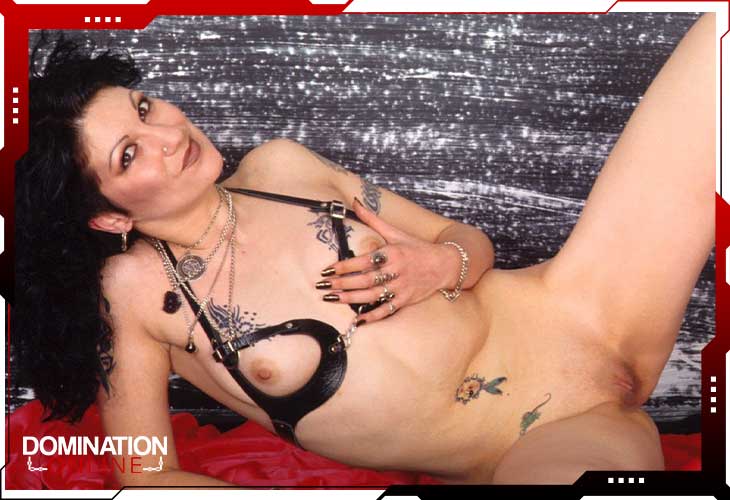 CALL NOW
0908 145 4847
Call cost 45p per minute plus network access charges apply.
Orgasm Denial On The Phone
Once you hand yourself over to your new mistress, your intensive therapy can begin; So, remember to speak respectfully to her and when you plead your case confess how far gone you are and how masturbation has taken over your life. You cannot shock our girls or get them to feel sorry for you. The ladies on our fuck line will only revulsion. It's better that you don't hold out any hope of leniency on this service. Besides, you don't deserve to be cut any slack.
When you call us you will be connected to one of our very strict mistresses from the UK. Listen well to their delightful British voice as you are issued with your orders. Do not attempt to disobey or turn things around and call the shots. Insubordination is not permitted or advised for that matter. Utter only respectful words and only when you are told to do so.
You do not need to own a chastity device. Our girls are controlling enough so that you can still participate on our complete cock control fantasy chat line. However, if you hope to enjoy the company of our bints, you need to be prepared to submit to a powerful mistress.
How to Prepare for Your Exciting BDSM Experience
First, remove all your clothes and kneel on the floor with your head bowed. Do not look up because your miserable eyes are unworthy of seeing the face of our mistresses. You mean nothing to our goddesses, you are just something for them to kick around until something better comes along. You should be honoured to even be in the presence of our girls.
Make sure that you have a pair of silky, lacy panties to hand because she will force you to wriggle into them so that savour the feeling of the sensuous fabric. Throughout all of this you will not be permitted to have an erection, nor will you be allowed to handle your miserable member.
This is your punishment for being a weak creature that has become addicted to wanking. You will be forced to endure being fucked by one of our mistresses wearing a huge strap-on. You will be treated like the sissy you are on this sex line, so don't call us expecting to be treated like a human being.
Pages: